A good home

needs
good bones
So before you choose the paint colour, the floor coverings or the roof – choose the frame that will hold it all together!
A Qld Steel House Frame is designed by carpenters, for carpenters. The precision within our innovative manufacturing process results in an easy to assemble end framing product meaning your builders will love building with our steel frames.
Ask your builder if they are using a Qld Steel House Frame
When choosing Qld Steel House Frames you are making a choice that is…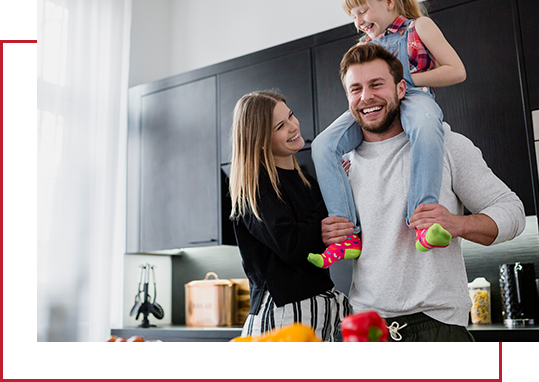 Frames made QLD Steel House Frames will provide your family home with the durability to last now and into the future.
Being accurate in every sense of the word, QLD Steel House Frames will provide your home with a better finish with cleaner lines and a strong finish.
Being steel we don't need to treat our product with harmful insecticides which creates a safer, healthier home for your family.
Our frames won't catch fire and can assist you in building in the most s.everely rated flame / fire zones.
With a superior strength to weight ratio, QLD Steel House Frames can help you build more flexibly with wider spans to accommodate the most modern and versatile designs.
 Ensure your family home has the foundation for it to
last for years to come with a QLD Steel House Frame
Why more builders prefer
QLD Steel
House Frames
Innovation backed by experience
Qld's single largest steel framing supplier
Unique framing systems that are easy to use for all trades
Seamless timber to steel transition
We issue an engineering certification with every frame
Unrivalled build support as needed
Minimal training required
Lightweight & easy to install
Pre-fabricated offsite with pre-punched service holes for fast installation
Make Sure Your Builder Is Laying
The Best Foundation For Your Home
Will your home be built stronger and more affordably?
Will it be fire resistant and termite proof?
Are you giving your home the best foundation possible?
These are some of the questions you need to ask your builder and refer them to us id you want a home that will stand the test of time.
GET IN TOUCH
Download Your FREE Guide To Steel Framing & Let Us Help You Build Better With A QLD Steel House Frame.